Advanced Dental Services & Technology – Lewisville, TX
Bringing You the Best of Modern Dentistry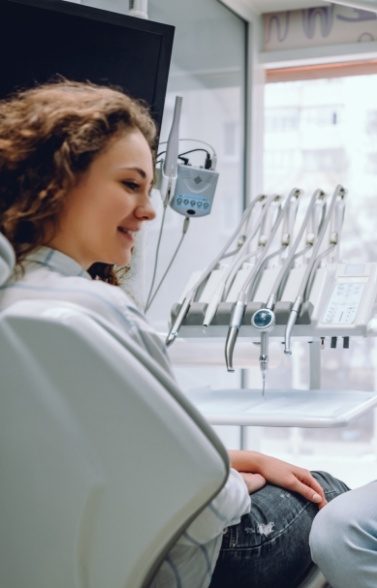 Having been in the dental field for decades, Dr. Sehnert can state with confidence that the technology used at a dental office can make all the difference in the success of a treatment and how comfortable a patient is while receiving it. We keep ourselves well-informed of the most recent dental advancements, so we can introduce them into our dental office when it improves the level of care we provide. If you call us to schedule an appointment, feel free to ask about some of the options for advanced dental services and technology in Lewisville, TX outlined below.
Committed to State-of-the-Art & Comfortable Dental Experiences
Fully Detailed Cone Beam Imaging
Accurate, Comfortable Digital Impressions
Reliable Cavity Detection System
Intraoral Cameras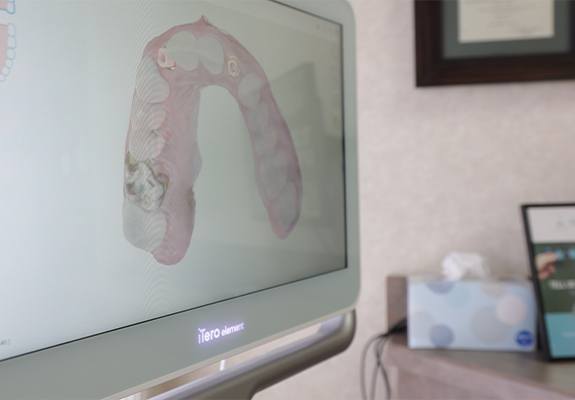 Do you have a tough time fully understanding your dental needs through words alone? We find that it's easier to explain what's going on inside the mouth and what treatments are required when we have something to show our patients to help them understand. Our intraoral cameras let us take pictures of various parts of your mouth and display the images on a monitor for you to view. We'll highlight the areas that you need help with and outline the potential solutions for you.
All-Digital X-Rays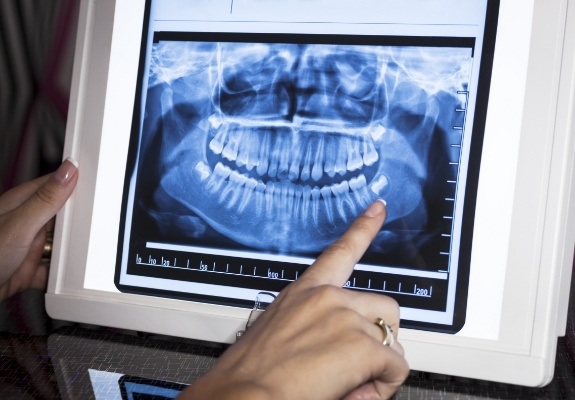 Radiography gives us information about your oral health that we wouldn't be able to obtain just by looking. Nowadays, X-rays are taken using digital technology, which has made the entire process much safer because there's less radiation exposure involved. Digital X-ray images are noticeably clear and can be altered to highlight problem areas. They're also available to view immediately on our chairside monitors, so we don't have to use a dark room to develop them first.
3D Cone Beam Imaging
A single digital X-ray shows us your teeth and various underlying dental structures, but only from a single angle. To get a full picture of your mouth, we rely on dental cone beam computed tomography (CB/CT) imaging. The process creates a three-dimensional image of your teeth, gums, nerve pathways, and jawbone. We usually employ CB/CT imaging over traditional X-ray techniques when diagnosing certain conditions or planning advanced treatments in order to avoid certain complications.
Digital Impression System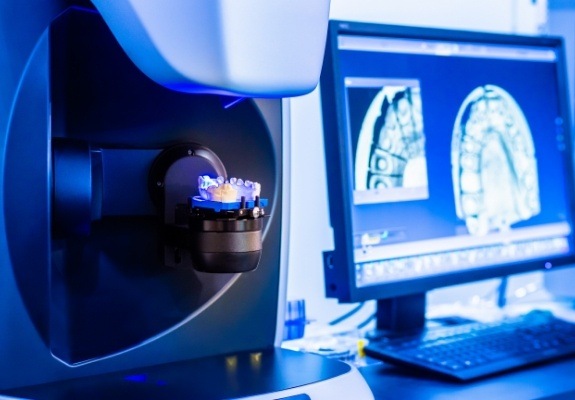 Before we can design a crown, veneer, or other restoration for your tooth, we need to take an impression of your smile as it is now to ensure that the final product fits properly and matches your other teeth. Luckily, taking impressions no longer means making our patients bite down on uncomfortable molds or bad-tasting material; all we need to do is scan your teeth and use it to create a 3D model that a laboratory can use to design the restoration.
Soft Tissue Laser Dentistry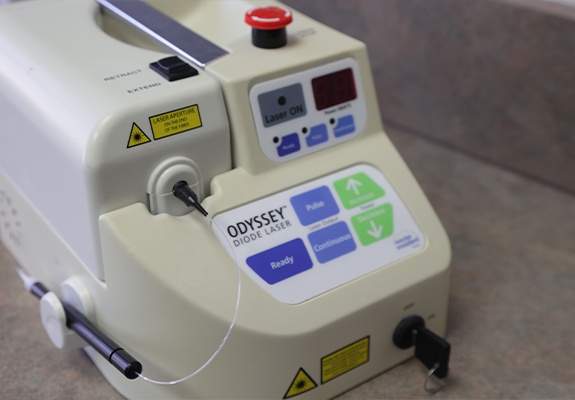 Soft tissue lasers have changed the way we perform treatments involving the patient's gums. The precision of a laser lets us focus specifically on the parts of the mouth where an infection is present, letting us remove just the affected tissue while leaving the healthy parts of the mouth alone. Soft tissue laser treatments are known for being quick and painless, making them perfect for any patient that's anxious about visiting the dentist for periodontal therapy.
Cavity Detection System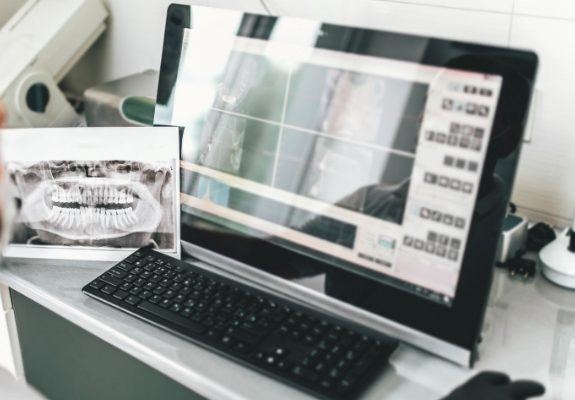 Some cavities are more hidden than others, but with our DIAGNOdent cavity detection system, finding them is actually quite simple. The device uses laser fluorescence to help us detect cavities; when the light is shined on your teeth, the decayed parts of the tooth structure become highlighted so that they're much easier to identify. Cavities can be repaired with much simpler treatments when they're diagnosed and treated early on.