Cosmetic Dentistry – Lewisville, TX
Daily Confidence You Can Count On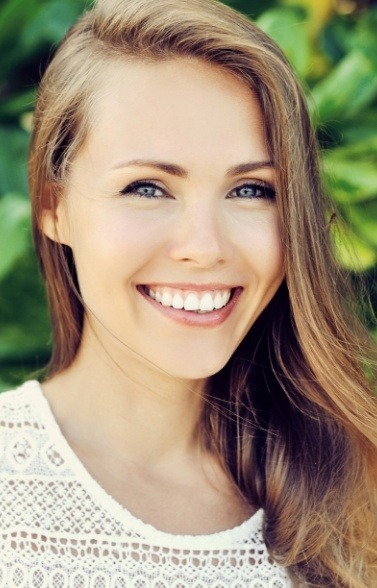 Knowing that your smile looks great makes every situation a little better, whether you're meeting up with friends, going on a date, or trying to nail a job interview. The appearance of our teeth sends a strong message to the people around us, and if you're unhappy with them because of obvious stains, chips, or gaps, then Dr. Sehnert is ready to give you the power to change your smile for the better. Our available options for cosmetic dentistry in Lewisville, TX can make your ideal look a reality, and to learn more about your options, call today to schedule a consultation.
Why Choose Sehnert Precision Dentistry for Cosmetic Dentistry?
Trusted by Lewisville for 20+ Years
Personalized Care for Next-Level Results
Top-Quality Materials Ensure That Results Last
Porcelain Veneers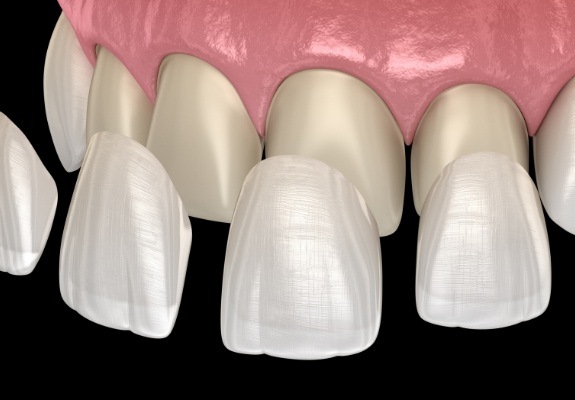 With veneers, Dr. Sehnert can make multiple flaws disappear in as little as two appointments. This treatment works by placing thin porcelain coverings over the front side of the teeth, which can enhance their shape, size, color, and spacing at the same time. You can get a single veneer or a full set to transform your smile quickly and easily, and then you can trust the restorations to last for about 15-20 years.
Cosmetic Dental Bonding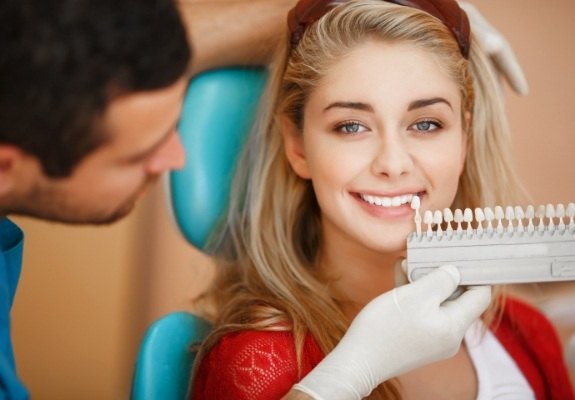 Cosmetic bonding literally allows Dr. Sehnert to sculpt an imperfect tooth to perfection. Using the same composite resin utilized in fillings, Dr. Sehnert can color-match it to a tooth and apply it to cover a small stain, chip, crack, or gap. He can then mold the resin to make the enamel look like nothing was ever wrong with it. Once the resin has been cured and polished, the procedure is done, and the entire process typically takes just an hour.
Understanding the Cost of Cosmetic Dentistry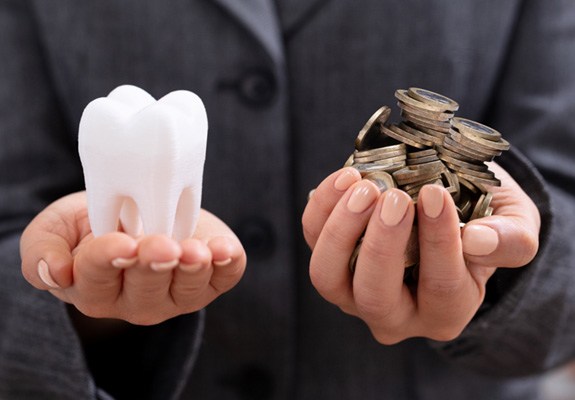 You don't have to be rich or famous to invest in the smile of your dreams. Cosmetic dentistry is affordable for people from all walks of life because of the diversity of treatment options available. Various factors affect the cost of cosmetic dentistry in Lewisville, but Dr. Sehnert has the solutions you need to achieve your best smile without breaking the bank.
Which Cosmetic Dental Service Is Right for Me?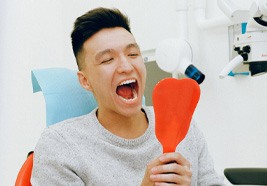 There's no cookie-cutter treatment to create a beautiful smile because every mouth and situation is unique. The type of procedure will affect the amount you'll pay. After examining your mouth and learning more about your preferences, your cosmetic dentist in Lewisville may recommend one or more treatments, which may include:
Porcelain Veneers: A veneer covers the front surface of a tooth to improve its color, size, and shape. Veneers can fix several issues simultaneously when applied to the teeth visible when smiling.
Cosmetic Dental Bonding: A composite resin is shaded to match the color of your enamel and offers a quick fix for minor aesthetic flaws.
Tooth-Colored Fillings: Tooth-colored fillings blend in with your enamel to treat decay using a metal-free and natural-looking solution.
All-Ceramic Dental Crowns: All-ceramic material is used to create a durable, high-quality restoration that looks like a real tooth.
Your cosmetic dentist will review all your options to make the best choice for your goals and budget.
Cosmetic Dentistry Can Be an Investment Worth Making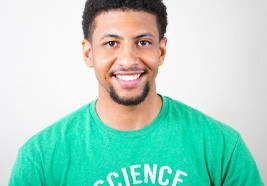 A beautiful smile is attributed to youth, success, and confidence. However, a boost to your self-esteem and appearance isn't the only benefit of cosmetic dentistry. Research has found that an attractive smile is more appealing to employers, which could lead to new job opportunities. Not to mention, certain aesthetic flaws can also affect your oral health. Fixing them can improve your oral health and reduce your long-term dental expenses.
How to Make Cosmetic Dentistry Affordable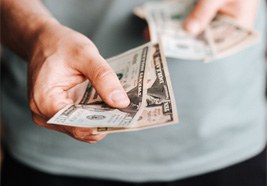 A member of our team will review your estimate and explain your payment options to keep a stunning smile within your budget, including:
Traditional Payments: Our office accepts all traditional payment methods, including cash, checks, and credit cards.
Dental Insurance: It's not common for dental insurance to cover elective services, but there are exceptions if a procedure is medically necessary, like fixing a broken tooth. After meeting your annual deductible, your insurance can cover up to 80% of the cost of restorative treatments. We will work on your behalf with your dental insurance to maximize any appropriate benefits. We'll explain how your coverage is being used and if there are any out-of-pocket expenses.
Financing: You can pay for your new smile using a monthly payment plan with little or no interest through a third-party financing company, like CareCredit.
If you have questions about paying for cosmetic dentistry, or you're ready to improve your smile, contact our office today. We look forward to creating an amazing smile you'll be proud to share with the world.
SureSmile Clear Aligners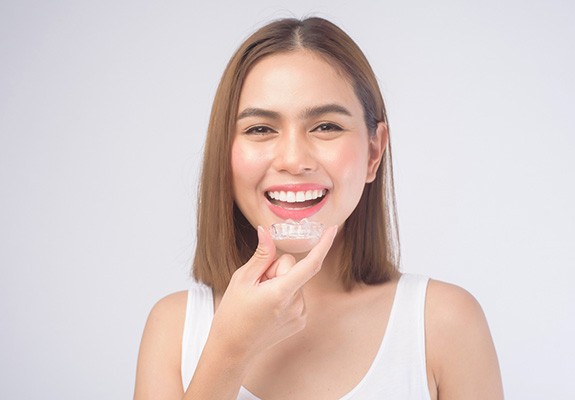 Don't want to straighten your teeth with traditional metal braces? It may be time to consider SureSmile clear aligners in Lewisville! They're an excellent choice for many patients, allowing you to comfortably and discreetly get the smile you've always wanted. Each treatment is fully personalized to you and will be planned out ahead of time. Not only will you have fewer checkups, but your orthodontic experience will be far more comfortable.
Learn More About SureSmile Clear Aligners
Cosmetic Dentistry FAQs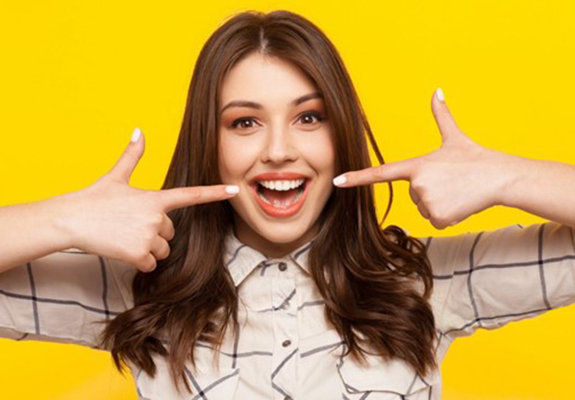 Your smile is one of your best and most important features, and you shouldn't have any doubts or reservations about seeking cosmetic dentistry in Lewisville to upgrade your pearly whites to their fullest potential. Our team here at Sehnert Precision Dentistry is happy to help you with every step of the journey towards your dream smile! We've gathered a few of the most frequently asked questions that we receive about cosmetic dentistry so that you can feel confident about committing to treatment. Of course, if you have any other questions or concerns about a particular treatment or your eligibility, feel free to give us a call for additional assistance or to schedule a visit.
Does Cosmetic Dentistry Hurt?
Even if your heart is set on improving the look of your smile, you might still have concerns about the process being painful—but you have nothing to worry about! The majority of cosmetic treatments are actually quite comfortable and relatively pain-free, and most of the time an anesthetic isn't necessary at all. And if you're afflicted by dental-related anxiety, sedation options are available to help you feel even more at ease.
How Do I Know If I Need Cosmetic Dentistry?
Cosmetic dentistry is intended to improve the appearance of your smile, meaning that if you're not 100% confident in the smile you see in your bathroom mirror, you'll likely benefit from one of several versatile treatments! However, cosmetic dentistry still has certain capabilities and restrictions, meaning that the only way to accurately assess how it can help you is for you to visit us for a consultation. We can look at your smile and discuss your desired outcome before coming up with a customized treatment plan. That said, most aesthetic issues including staining and discoloration, minor chips and cracks, gaps between teeth, and more can be addressed with a variety of innovative, natural-looking solutions.
How Long Does Cosmetic Dentistry Last?
Unfortunately, cosmetic dentistry isn't designed to last forever and there are typically two main factors that determine how long the desired results will endure: the procedure that was performed, and the patient's commitment to oral hygiene. For example, cosmetic dental bonding provides a quick fix for mildly damaged teeth, but it often needs to be touched up or replaced after a few years. And veneers, which are known for drastically improving the appearance of teeth, can last for up to 15 years before needing to be replaced if they're properly cared for. Regardless of the procedure performed, keeping up with your brushing and flossing habits will set your smile up for lasting beauty and success!
Is Cosmetic Dentistry Covered by Insurance?
Since cosmetic dentistry is often considered elective, most procedures are not covered by dental insurance. There are sometimes exceptions to this; in some cases, cosmetic dental work that also offers long-term health benefits might be partially covered by your insurance, but you'll need to check with your provider beforehand. Our team can assist you with understanding the specifics of your plan so that you can maximize your benefits. In any case, there are still ways to lessen the financial burden of cosmetic dentistry, even without coverage. We're thrilled to offer CareCredit financing, as well as an in-house membership plan, to reduce the strain on your wallet.