Emergency Dentistry – Lewisville, TX
Relief is Just a Phone Call Away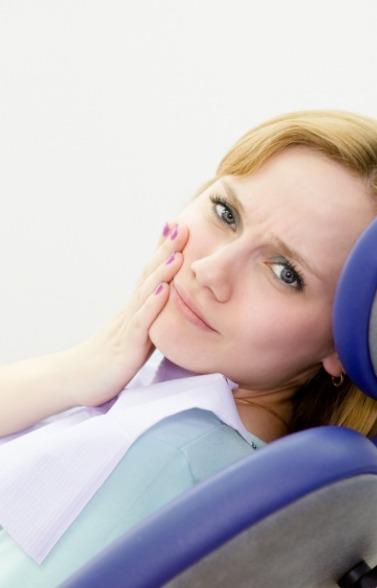 No one ever plans on experiencing a dental emergency, but roughly 1 in 6 Americans will this year alone. For people who have bad toothaches or dental injuries, they can take solace in the fact that the fast, professional care they need is waiting for them at Sehnert Precision Dentistry. If you're in pain and need help, you can just call us, and we'll work to see you right away so we can fix the problem with emergency dentistry in Lewisville, TX.
Why Choose Sehnert Precision Dentistry for Emergency Dentistry?
Same-Day Emergency Dental Appointments
Dentist Who Has Served Lewisville for Over 20 Years
Sedation Offered to Ensure a Comfortable Visit
How We Treat Dental Emergencies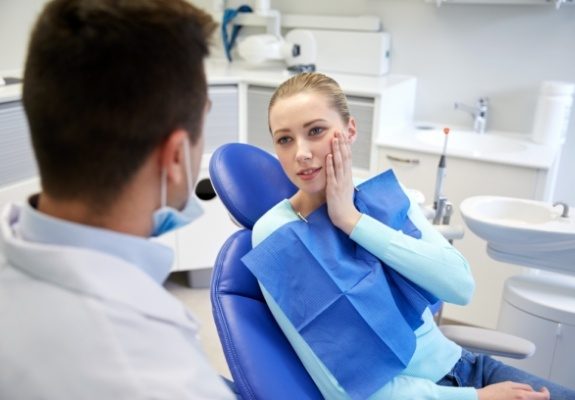 Initial Call: When you reach out to us over the phone, we'll let you know whether you should come see us, plus we'll provide first-aid tips to ensure you're as comfortable as possible before we're able to get you in, which will most likely be later that same day.
Emergency Exam: Once you arrive, our team will give you an exam to determine the exact nature of your emergency.
Treatment Options: Our team will go over your treatment options so you know what to expect.
Relief: We'll provide the agreed-upon treatment, stop any pain, and try to repair as much damage as we can in a single visit. Based on your situation, a follow-up visit might be necessary.
The Most Common Dental Emergencies
What counts as a dental emergency? Lots of situations! Below, you'll find a list of the most common emergencies we treat, but we recommend giving us a call if you even think you're experiencing an urgent dental problem. It's always better to be safe than sorry when it comes to your smile!
Understanding the Cost of Dental Emergencies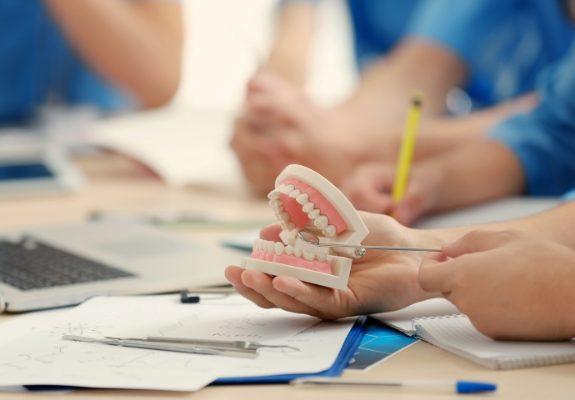 One of the biggest concerns patients have when it comes to getting treatment for a dental emergency is the cost. In all situations, being proactive and seeking out care immediately is always better for your mouth and wallet compared to waiting and allowing the problem to become worse. As for the exact price, this will be determined by the nature of your emergency and what treatments are needed to address it. We'll go over all of this when you come to see us so there aren't any unpleasant surprises.
Keys to Preventing Dental Emergencies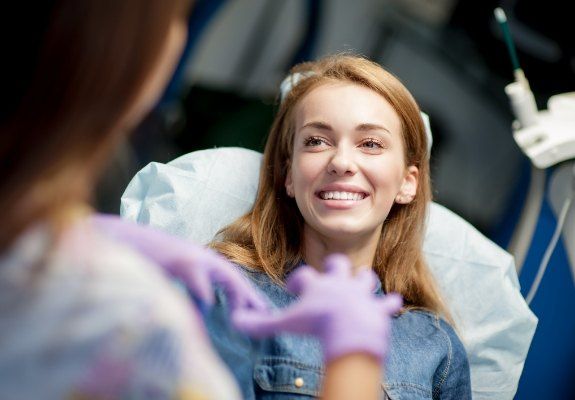 A few simple steps can go a long way in helping you avoid an unexpected dental visit:
Brush and floss every day to prevent minor cavities that could turn into major toothaches.
Always wear a mouthguard when playing sports.
Don't use your teeth to open packages or bottles.
Be careful when chewing really hard or sticky foods.
Don't bite down on items like ice, popcorn kernels, fingernails, pens, etc.