SureSmile Clear Aligners – Lewisville, TX
The Clear Alternative to Braces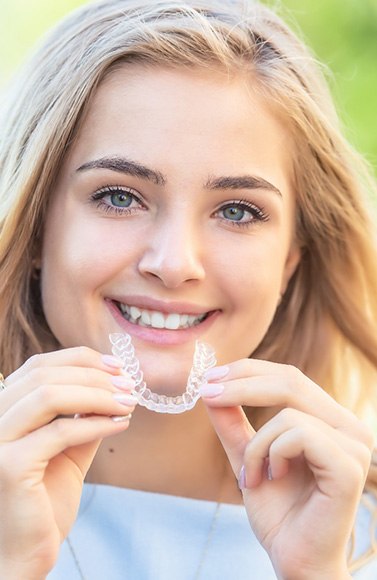 Long ago, traditional metal braces were the only solution for a straighter smile. While they're certainly effective, many people are hesitant to commit to orthodontic treatment because they want to avoid the hassle of metal wires and brackets. Well, there's now a modern alternative that's far more appealing – SureSmile clear aligners! Not only are they comfortable, but the treatment is virtually invisible. If you'd like to find out if this option is right for you, continue reading or schedule an appointment with our team today.
How SureSmile Works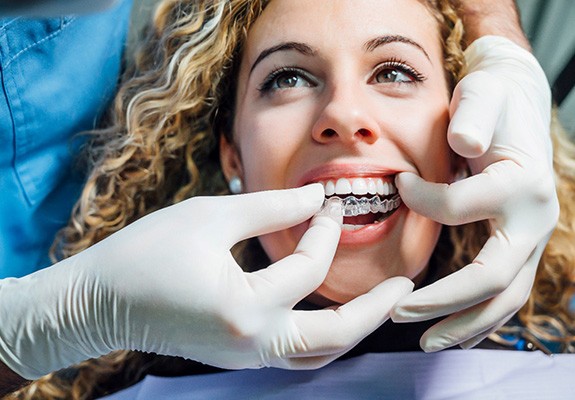 What's unique about SureSmile clear aligners is that they're made of a sleek plastic design. The trays are designed to fit snugly over your teeth, applying pressure on specific parts of your smile to move them into proper alignment. Each set is worn for about 20-22 hours each day for a predetermined amount of time, usually about two weeks. Slowly but surely, you will achieve your desired results!
Indications for SureSmile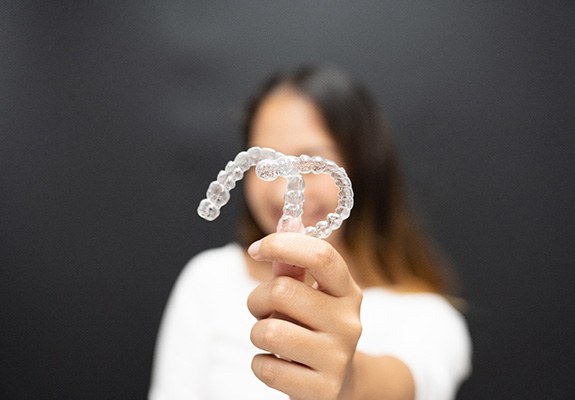 You'll be happy to know that SureSmile in Lewisville can effectively treat a wide range of orthodontic issues. Let's take a look at some of the most common alignment problems the clear aligners can fix:
Crowded Teeth
Does it feel like you have too many teeth in your mouth? Crowding can be very distracting, unsightly, and put you at an increased risk of oral health problems. With SureSmile clear aligners, you can guide your pearly whites into healthier and more straightened positions.
Gaps Between Teeth
Having gaps in your smile can be embarrassing, but it's an easily fixable problem! Using SureSmile clear aligners will help eliminate those spaces, allowing you to obtain a more uniform grin.
Bite Alignment
A misaligned bite can place unnecessary pressure on your joints, negatively affecting your long-term oral health. It can even lead to problems like TMJ disorder and bruxism. Luckily, we can create a personalized SureSmile treatment plan to address bite issues like overbite, underbite, crossbite, and open bite.
The Benefits of SureSmile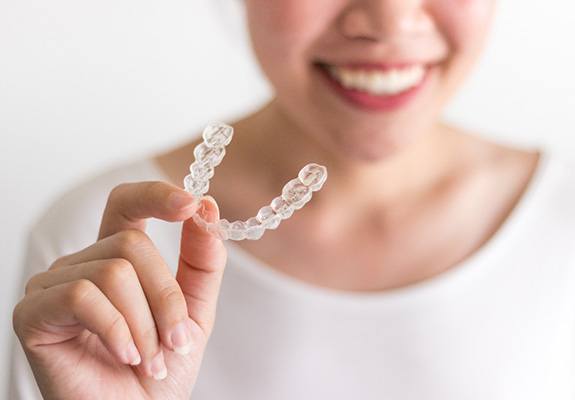 Are you thinking about getting SureSmile in Lewisville? By doing so, you can reap multiple incredible benefits, such as:
Virtually invisible treatment
Easily removable for proper maintenance
No dietary restrictions
Comfortable irritation without having to worry about scratchy wires or brackets
Faster treatment timeline than with traditional braces
How Much Does SureSmile Cost?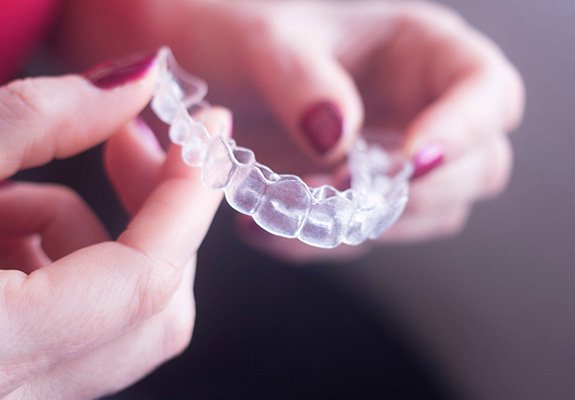 Because every case is unique, there's no one-size-fits-all price for SureSmile in Lewisville. It's impossible to provide you with an accurate estimate until you come in for an exam. During your consultation, our team will evaluate your oral health and misalignment to determine how much your treatment will cost. Rest assured – we'll thoroughly explain the pricing information to ensure you know what to expect every step of the way.