Dental Crowns – Lewisville, TX
Protecting Damaged or Decayed Pearly Whites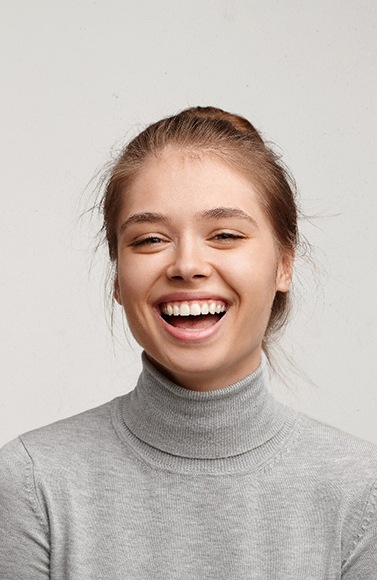 Even if you routinely brush and floss your teeth to avoid cavities, your teeth can still become damaged due to accidental injuries. The good news is, if your pearly whites have been chipped, cracked, or slightly fractured, our team can provide dental crowns to repair them. These durable and tooth-colored restorations are designed to improve and strengthen the structure of any damaged or decayed teeth, allowing you to enjoy a more comfortable bite in the long run. If you want to know whether this treatment is right for you, feel free to continue reading or call our office today to schedule your consultation.
Why Choose Sehnert Precision Dentistry for Dental Crowns?
Completely Personalized, Porcelain Restorations
Natural-Looking & Durable Results
Highly-Experience Dental Team
What Is a Dental Crown?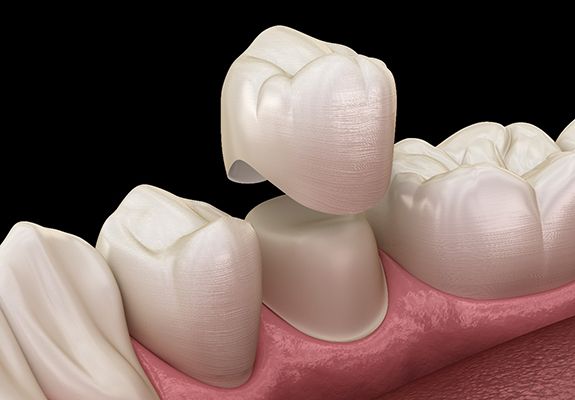 Dental crowns are custom-made "caps" that are placed over teeth that have been severely damaged or decayed. While our team uses porcelain to construct these restorations, they can sometimes be made out of other effective materials, such as silver, alloy, gold, and ceramic. This treatment is best used for patients who have significant damage to their teeth, like chips, cracks, or fractures. By placing this cap over a tooth, you'll be able to continue using it while avoiding more costly treatments such as root canal therapy or an extraction.
The Dental Crown Process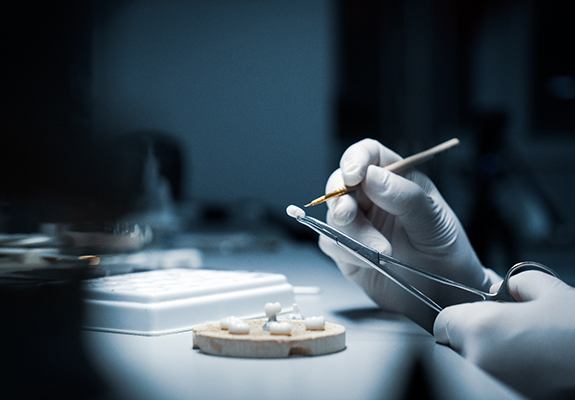 To begin your treatment, you'll first need to undergo an initial consultation with our team to discuss if this option is right for you. We'll look over your situation, assess your oral health, and walk you through the process so you know what to expect. Generally speaking, this procedure can be completed in two visits.
Once we've decided that dental crowns are a good solution for your smile, we can begin removing a thin layer of enamel to make room for a proper fit. After preparing your teeth, our team will take impressions of your mouth and send them to a trusted dental lab for construction. You'll need to wear temporary crowns to keep your teeth safe while we wait for your permanent dental caps.
After receiving your final restorations, we'll call you back to our office so we can place your dental crowns. You'll be free to ask any questions and we'll verify that you're satisfied with your results before sending you on your way to enjoy your healthy smile!
The Benefits of Getting a Dental Crown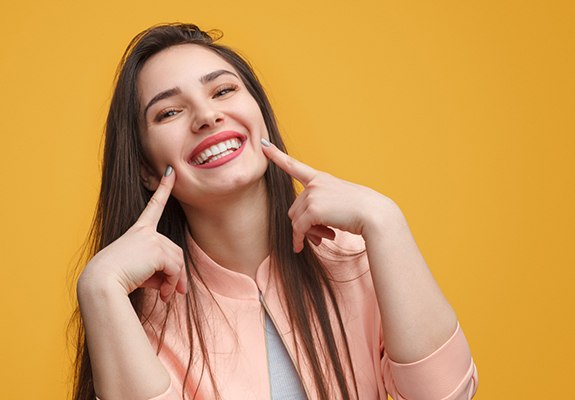 Dental crowns are one of the most popular ways to improve and restore a person's teeth. You can expect to appreciate multiple advantages, including:
Reduced chance of developing dental complications later on
Preserve natural teeth to avoid needing extraction
Increased comfort and improved ability to chew
Restoration blends seamlessly with the rest of your smile
Results can last around 10 years or more with proper care