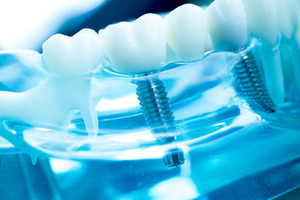 What are your plans for the summer? If you're struggling with missing teeth, then you may want to fit "start the process of getting dental implants" into your schedule. Dental implants provide many important benefits that can improve your quality of life, and summer is often an excellent opportunity to take the first steps toward having them placed in your jaw; here are 4 reasons why from your dentist.
1. You'll Have More Time for the Necessary Appointments
The summer months are when a lot of working adults take time off to go on vacation or simply relax at home. If you were already planning on taking some time for yourself during this season, then it can make scheduling your dental implant surgery easier. You can also take advantage of this less busy time of year to rest at home during the initial recovery process.
2. You'll Likely Be Able to Take Full Advantage of Your Dental Insurance Benefits
Does your insurance plan reset at the end of the year? If so, your current benefits are already halfway toward reaching their expiration date. It's important to use your insurance benefits so that you don't lose them – and getting dental implants can be a great way to do that.
While many dental insurance plans won't pay for dental implants, oftentimes they will at least partially cover the final restoration and certain preliminary procedures. Take a look at your insurance policy to find out how it can make rebuilding your smile with dental implants easier.
3. There are Plenty of Summertime Treats You'll Still Be Able to Enjoy
When you first have dental implants placed, you'll need to stick to a soft food diet for a while. Luckily, there's no shortage of soft treats during the summer. While you're waiting for your dental implant posts to fuse with your jawbone, you can cool off with some ice cream, a milkshake, or a smoothie. If you want further suggestions for things you can eat after dental implant placement, be sure to ask your dentist or your oral surgeon.
4. You'll Have a Complete Smile by the Time Next Summer Arrives
The dental implant process is longer for some patients than others, but it usually lasts around 5 to 8 months. That means if you have the surgery performed now, your new smile will most likely be ready by the time next summer rolls around. You'll have a natural-looking grin to show off with confidence when you have your picture taken, and you'll be free to eat whatever you want.
The sooner you have your dental implants placed, the sooner they can start changing your life for the better. Don't lose any more time than necessary in calling your dentist to schedule a dental implant consultation.
About the Author
Dr. Phillip Sehnert has been taking care of his patients' smiles for more than 40 years. He is a member of the International Team for Implantology, and he is partnered with the best implant specialists in the Lewisville area. If you're interested in scheduling an implant consultation with Dr. Sehnert at Sehnert Precision Dentistry, visit his website or call (972) 420-0042.